About Windgap Foundation
"Windgap Foundation is a not for profit organisation, providing services to people with intellectual disabilities, including supported employment, supported accommodation, training, community access and community participation. Celebrating its 60th year of operation, Windgap has established an outstanding reputation as a quality disability service provider in the Eastern Suburbs of Sydney and prides itself on its values of 'caring, integrity, independence, innovation and empowerment'. It is Windgap's mission to improve the quality of life of people with intellectual disabilities by supporting them in reaching their full potential and raising community awareness as to their needs and aspirations."
News
Footy Session with South Sydney Rabbitohs
Windgap's Rugby League enthusiasts had a football session with South Sydney Rabbitohs at Sir Joseph Banks Park. We would like to thank all who were involved, especially Souths Cares, Ben Lowe, Dave Tyrrell, Jason Clark and our Ambassador Matt King.
To view the video and full story of this footy session, please click here
Upcoming Events
Previous Events
Windgap Foundation hosted its first NAIDOC celebration day on Wednesday 9 July. NAIDOC week provides Australians with the opportunity to share and acknowledge the history, culture and achievements of Aboriginal and Torres Strait Islander peoples.
The day was attended by over 120 people and brought together indigenous people and people with a disability in the spirit of inclusion, understanding and mutual respect. Uncle 'Chicka' Madden officially welcomed the community and the day was also attend by high-profile individuals including; Tony Mundine, Tyrone Peachey, Solomon Haumono and Roy Ah See. The day included cultural activities such as; boomerang painting and throwing, traditional dance, dreamtime stories and bush tucker… For more information, please click here.
"The Windgap Warriors" soccer team, sponsored by Pagewood Botany Football Club, hosted their local community at BKK Eastlakes Shopping Centre, to watch the FIFA World Cup, Australia vs. Chile match. With original Australian Socceroos Team jerseys donated by Soccer Australia, "The Windgap Warriors" cheered on and hosted an event that brought back Windgap's roots of community spirit.  For more information, please click here.

Sunday 15 June was a historic day for the Eastlakes Community when Returned Servicemen and women, the Botany RSL Sub-branch and other RSL organisations, government officials, local dignitaries and members of the Eastlakes community gathered to remember our fallen heroes from past wars. Under a shield of opened umbrellas, the Diamonds Choir, led by its founder, Catherine Maitland performed the Methodist Hymn No 300 " Abide with Me", followed by the Australian National Anthem. For more information, please click here.
A NIGHT AT THE RACES GALA BALL
Getting involved in events such as our Gala Ball is a great way to support Windgap Foundation. All proceeds go towards our Transition to Retirement initiative to enable our supported employees to enjoy retirement with dignity!
Windgap Yearbook
Windgap's Yearbook celebrates 60 years of Windgap and 30 years of Residential Services. Click below to view the yearbook. To purchase, call us on 02 8337 3646.
Videos
Introduction to Windgap Services
View the short video of Windgap Services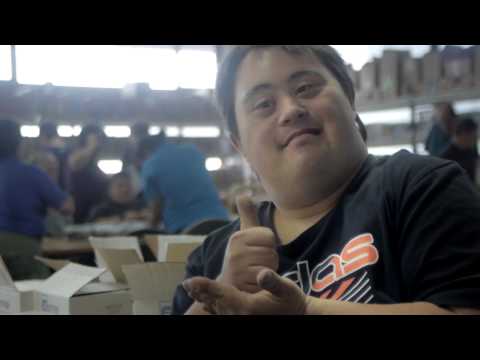 Ken's Windgap Journey
View the short video of  Ken Clapp's Windgap journey.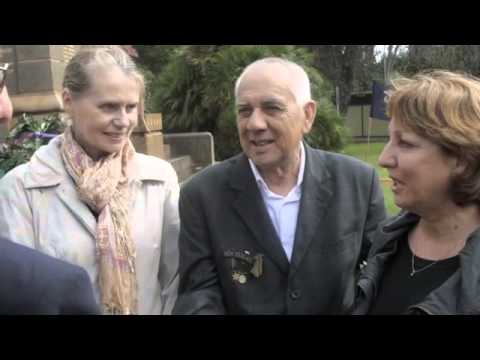 Volunteer Video
For any expression of interest to volunteer with Windgap, please email volunteer@windgap.org.au or call us on 02 8337 3646